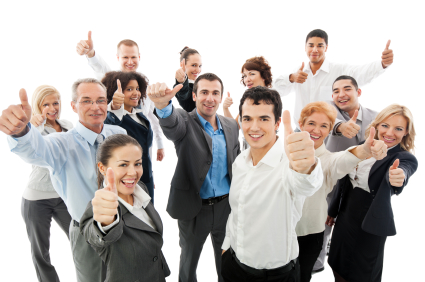 Of the many obstacles that first-time buyers face when attempting to get their first foot on the property ladder, one of the most challenging is saving up for the initial deposit.
With an increasing number of Brits hoping to buy their first home, consumer finance expert Paul Wilson shares his tips on how you can save for a house deposit.
Know how much you need to save
The first step is knowing how much you can really afford to spend on a house based on your income. You can do this informally yourself using an online calculator (try Googling "mortgage affordability calculator") or to get a more accurate view you could consult a mortgage advisor or a mortgage broker. The calculation on how much you can afford to spend will depend on how much of your income is fixed and how much is variable (e.g. overtime, bonuses etc). The overall maximum amount you can borrow will then be a 'multiple' of this income sum.
The size of the mortgage you may be able to afford will also dictate how much you need to save for the deposit. As a minimum, this would generally be 5% of the property value, but if you can save 10% or more it will improve the mortgage deals you are able to secure and possibly even better rates.
As a side note, I would also suggest really thinking about your personal affordability. For instance, you may speak to a high street building society, and they may be willing to offer you a mortgage of £200,000 – but the repayments on a mortgage of that size may leave you with very little wiggle room in your finances, making it difficult to furnish or renovate your property or build up an emergency savings pot for instance. It may be better for you to look at cheaper properties that will reduce your monthly repayments and also reduce the amount you need to save for your deposit.
Also – don't forget that the deposit is only one part of the cost of buying a property – you also need to factor in solicitor fees (commonly known as Conveyancing), expenses for renovating and furnishing your property and, depending on the value of the property, stamp duty (although first time buyers are unlikely to cross the £300,000 property price threshold at which this needs to be paid).
So, once you have a good idea of how much you need to save up, how do you get the funds together?
Take advantage of a lifetime ISA
This product allows you to pay in up to £4,000 per year, to which the government adds a 25% bonus. So that could be up to £1,000 of free money each year! You also earn interest on your contributions. You can withdraw this money, including the bonus funds, to be used as a deposit for your first home. It's worth noting that Lifetime ISAs are open to 18 – 40-year-olds and that if the money is withdrawn for any other reason than a first-time house purchase you will need to pay a 25% penalty.
Budget
Saving money really comes down to budgeting effectively. Planning out exactly how much you have coming in, how much you need to pay out on essential costs such as rent, taxes, insurance, food etc and therefore how much you have available each month to be put towards your deposit. Once you have your budget, stick to it religiously and don't be tempted to 'treat yourself' or 'take a month off saving'. When you know how much you're able to put into your house deposit savings each month, set up a standing order to transfer the cash out on payday. That way the money is out of your current account, and you are less likely to be tempted to dip into it.
Cut Costs
There are effectively two ways you can increase the amount of money you have available to squirrel away each month – increase your income or reduce your expenditure. Arguably the easier of the two is to reduce your expenditure. Examine your bank statements to see where you are spending money each month (or use an app such as Emma) and eliminate anything that you can live without. For example you could:
- Cancel expensive subscriptions such as TV and entertainment services.
- Cancel your gym subscription and exercise at home or outdoors, or attend fewer classes and pay as you go.
- Reduce your number of nights out each month.
- Avoid eating out or spending on expensive takeaways, and instead batch cook at home and freeze portions for the week.
- Stop purchasing takeaway coffees/hot drinks and fast food lunches, which are expensive and can quickly add up if purchased every day. Do your best to make these at home in the morning instead.
Some of these money-saving measures may feel like big sacrifices, particularly after the 18 months of limited freedom we have all just endured through lockdowns, but if you are serious about getting a deposit together these can make a big difference to your savings pot.
Some other slightly more extreme saving ideas include:
- Getting rid of your car. While undoubtedly convenient, cars are expensive to keep and run with one estimate putting the cost of car ownership at over £3,400 per year. If you are able to alternatively use public transport, bicycle or walk - you could be putting a significant sum into your savings pot.
- Change your current living situation. Rent is almost certainly a big chunk of your monthly expenditure so if there is any way to eliminate or significantly reduce it then that could put you a long way towards achieving your house deposit sooner. So, if it is possible for you, you could ask your parents if you could move back in for a reduced rate of rent. The difference between your old rent and the new rent is all money that can go straight to your savings pot.
If this is not an option for you then perhaps you could change your living situation from renting a whole property to renting a room as a lodger? Websites such as spareroom.co.uk allow you to search for available rooms in your area and most have bills included in the cost.
Increase your income
An effective way to quickly increase your savings is to take a second job. There are certain jobs that are primarily conducted in the evenings or at weekends such as bartender, waiter, delivery driver or stock replenishment roles. These could be conducted alongside your existing job and all the money earned via this second role could be paid straight into your house deposit savings.
Any money you are saving you should maximise through interest. Interest rates aren't great at the minute and haven't been since the global financial crisis of 2008, but there are still fixed ISAs that pay around the 1% mark which is better than just leaving your cash in your current account. You could also try your luck by keeping your deposit savings in premium bonds."