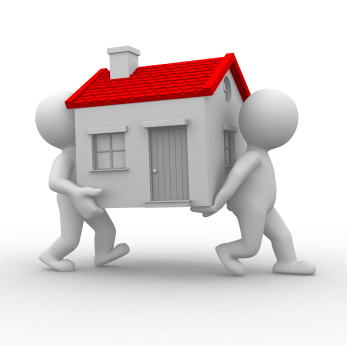 Moving home is an exciting time, but it can also feel overwhelming, especially if you're a pet.
With more than half a million UK pet owners moving house over the last year, the process can be really challenging for both humans and their furry friends.
For those moving into private rented accommodation, a new bill was announced on the 16th of June making it easier for tenants to have their beloved pets in their homes. The new deal gives all tenants the right to request a pet in their house, meaning landlords must consider all pets and they cannot reasonably refuse.
With this in mind, Vlatka Lake, storage expert at Space Station, has revealed her four top tips for a stress-free move with your pet.
Pre-move prep - Pay close attention to their needs
In the days leading up to the move, it's important to pay close attention to your pets. If possible, try to arrange for your pet to visit your new home before the big day. This will help ease any stresses your pet may experience pre- and post-move.
Vlatka adds: "Animals notice change, so bear this in mind when beginning to pack up your home. A good way to help ease their stress is by staggering your packing over a number of days or even weeks if possible."
Travelling - Ensure they are safe while travelling
If your pet is making the journey with you to your new home, make sure that they are safe while travelling in the car. Your furry friend will need to be belted in or put into a crate for the journey to ensure the safety of both them and you.
Vlatka says: "Always remember to buckle your pets in before driving to your new home. If you have a long journey ahead, plan to make regular stops so that your pet has the option to drink some water and stretch their legs. If your planned moving day is during a heatwave, make sure that your vehicle is well ventilated, and never leave your pet inside a hot car."
Moving day - Make them comfortable in their new home
If your pet is usually quite nervous or suffers from separation anxiety, aim to move them after everything else is done, as this will help to keep them calm while settling in. If possible, ask family and friends to look after your pet while you do most of the moving, so that they don't get caught up in the stress of the day.
Vlatka explains: "While settling into your new home, try to avoid putting your pet solely in one room, as this can increase their stress level. If possible, try to keep them close by in a comfortable and safe space. This will ensure that both you and they are relaxed and calm."
New beginnings - Stick to a routine to keep them settled
As you begin to settle into your new abode, it's important to give your pet time to adjust to their surroundings. Most pets will settle within the first few days, but others may take longer to adjust. To help your pet feel comfortable and safe, set up their old bed, toys and any other familiar items first.
Vlatka concludes: "Some pets can be territorial, especially cats and dogs, so changes like these can be difficult for them. If you're able to, try sticking to a routine that is similar to the one you had in your previous homes, such as similar walk and feeding times, as this will help them to get settled. If you own a cat, they need to be kept inside the new home for a few weeks so that they become accustomed to the new space. When they are ready to go out and explore, make sure that they are microchipped in case they get lost."
"It's easy to forget the level of impact moving home can have on your pet, but they rely heavily on routine and their familiar surroundings. By following these handy tips, hopefully, you can help to ease your furry friends into their new home in a comfortable and safe way."