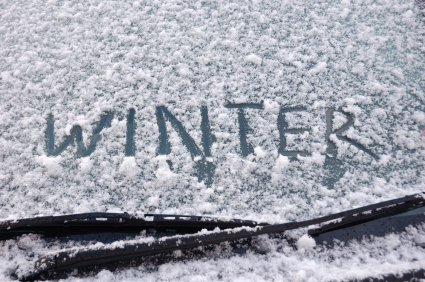 Before Covid and Brexit, us Brits like nothing more than to talk about the weather. We're fascinated by it. It's in our DNA. However, due to where we live, we're usually complaining.
And as the temperature drops and the frost kicks in it's nice to enjoy a bit of Gluggaveður - an Icelandic term anglicised as 'gluggavedur' - which means 'window-weather'. It's the kind of weather that is nice to look at through the window but not nice to be out in.
However, heating up your home can be expensive if you don't master the basics and keep on top of maintenance. In fact, the average UK household is spending over £1,000 a year on gas and electric, and with more and more people working from home, being able to save on costs is more important than ever this year.
How to heat your home for less
Sofa and carpet specialist, ScS, says that on average, households have the heating on for 4.7 hours a day during the colder months, which could increase bills by around £35 per month compared to when it's warmer.
For the 36% Brits who have their heating on for more than five hours a day while working from home this winter, they will be spending up to £100 every month on heating alone.
ScS has teamed up with Holly Herbert, Head of Content at webuyanyhouse.co.uk, to create some top tips for keeping heating bills low:
1. Don't heat empty space
Holly says: "Don't bother heating rooms that are empty, such as hallways or unused spare rooms. Instead, turn the radiators off and close the doors. Doing so can cut your bill by a third depending on how many rooms you're not using.
heating and make you feel warmer, so you don't feel the need to crank up the heating.
3. Window warmers
"Thick curtains are also a great way to keep the heat in your home. Opt for those marked thermal and make sure you keep these closed to avoid drafts coming in and encouraging you to have the heating on higher, saving around 10% off your bill.
4. Furniture placement
"Make sure your bed is closer to the radiator than the window (not too close or it will trap the heat), to help you feel warmer while you sleep. Similarly, ensure your sofa isn't too close to the radiator as this will absorb the heat and the room won't feel the benefit.
"In general, keep all furniture six inches away from the radiators to allow the heat to flow around the room more efficiently, saving up to 10% on bills. Keeping sofas and chairs away from external walls will also help you feel warmer while relaxing.
Dale Gillespie, Head of Acquisition at ScS, adds: "Though many put off turning the heating on until temperatures drop really low, it's surprising to see how many people leave it on for most of the day.
"We were surprised to see such a difference in behaviours across the UK with some cities preferring to heat their homes in short blasts but whacking the thermostat high where others heat on low for longer hours.
"As we're spending more time at home, it's amazing how big a difference a little thing like moving your sofa can help to heat up a room and reduce heating bills."
But what about maintenance?
Keeping your boiler and piping system fighting fit is difficult at the best of times, especially when the colder winter months begin. Unfortunately, proper boiler maintenance is something we usually forget about, often until it's too late.
Physical damage, chemicals, and weathering can all wreak havoc on your piping system, so making sure you know how to keep it healthy and safe is vital.
Steve Vincent, Head of Operations, Plumbers4u, shares his top tips for proper boiler and pipe maintenance and what to do when things go wrong.
Prevention is better than a cure
When it comes to boiler and pipe maintenance, preventing a complication is always better than being hit with a surprise bill.
Cold temperatures cause water in the pipes to freeze and the surrounding metal to contract and expand, creating severe damage. To stop pipes freezing, keep the heating on constantly, just high enough to ward off any frost. For a further cost-effective solution, you can put specialist thermal sleeves on them to keep the surface of the pipe warm.
Make sure your boiler is serviced every year and if it's ageing, consider a replacement with a higher efficiency rating to save money in the future.
Boiler maintenance
It's always best to leave it to a professional when it comes to ongoing maintenance and checking any issues. However, there are things you can do to keep your central heating running smoothly.
At least once a year, try to bleed your radiators. Not only does this reduce the water pressure in your system, but it helps make your heating system more efficient by ridding it of trapped air, which is a poor conductor.
Like most things, your boiler will tell you when it's on the brink of failure. The obvious signs and symptoms are odd noises and a noticeable drop in performance, but a more obscure sign is the colour of the pilot light in the boiler.
If its colour is more of a yellow or orange, or the plastic covering is covered in brown debris, this could indicate an internal problem, as a healthy boiler should have a blue flame.
Nurturing your pipes
Neglecting your pipes is just as bad as ignoring your boiler as they are prone to damage over time too, so looking after them is essential.
Weathering is a big problem with piping both inside and outside. In addition to things like thermal wraps to prevent freezing, consider running the taps every so often as actively running water is less likely to freeze solid.
Those in hard water areas should think about installing a water softener. Hard water causes nasty deposits of limescale and minerals to form, leading to blockages and breakages if they're left for too long.
Having a high-grade water softener isn't cheap, however, with burst pipes costing an average of £6,500 to repair, it's a worthwhile investment to protect your finances.
Dealing with emergencies
Damage to water systems can be limited if you know what to do ahead of time and act fast.
For example, knowing where your master stopcock valve is and how to go about turning off the mains when a crisis arises is essential. Knowing and spotting the early signs of a leak could save you an average of £7,000 per household in potential damages.
When an emergency starts, knowing when to set aside personal ego and call a professional can make all the difference. They'll have the know-how to prevent further damage and have access to specialist gear to effectively diagnose any problems.