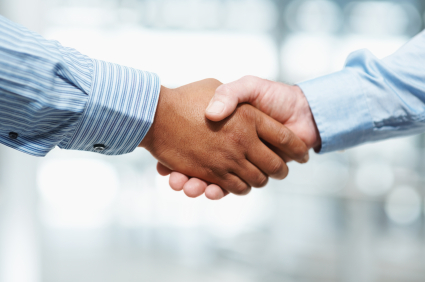 The latest research by Direct Line Home Insurance has revealed that approximately half a million homeowners go over budget when redecorating or renovating their new home each year.
23% of new property owners have faced spiralling costs in an effort to create their dream home in the past five years alone.
Households underestimate the cost of renovations and redecoration by approximately £3.4bn each year, spending an average £7,427 more than they expected - a whopping 278% over budget. Young people are most likely to go over budget on renovations with 30% of 18-34s spending more than they intended to on their new home, compared to just 17% of those aged over 55, although this could largely be down to their lack of experience, or lofty aspirations for their dream property.
The latest available housing market data shows the average house price in the UK has risen to £225,047, up 4.6% (£9,965) in just a year. With the UK's homeowners having spent an average of £215,079 on new properties over the past five years, buyers set aside on average £10,040 for renovations and redecoration of their new property in the first 12 months, or 4.7% of the purchasing price.
The most popular room in a property to renovate within 12 months of buying a new home is the kitchen, with almost a third (32%) of buyers having put this as their top priority upon moving in. Other popular rooms for major revamps are the bathroom (29%) and living room (17%).
When it comes to redecorating, the living room (43%) and bedrooms (42%) are the most likely to be top of the list for a little TLC, followed by the hallway (35%) and dining room (28%).
It is estimated that homeowners spend an average £5,823 redecorating or remodelling a home before putting it on the market. This looks to be money well spent as estate agents estimate poor décor would put more than a quarter of prospective buyers off putting in an offer. This shouldn't encourage people to decorate on the cheap though as botched jobs account for one in six (17%) property sales being voided or held up. If homeowners are looking to renovate or redecorate before selling their home, the kitchen is a good place to start, as 78% of estate agents believe it is the most important room to prospective buyers. This is followed by the living room (18%) and the master bedroom (4%).
Dan Simson, head of home insurance at Direct Line, commented: "Making your mark on a new property is all part of the exciting journey to make a house your home. Whether it is your first home, you're upsizing to accommodate a growing family or you're downsizing once the kids have flown the nest, there is likely to be work you want to do to make it your own.
Many home renovation shows have given people a false impression of the real cost of remodelling a property, so before you bite off more than you can chew it's important to research and price the work accurately, building contingency costs in to the budget, to ensure your home improvements come in on time and meet your expectations."
When it comes to renovations and redecoration, the jobs movers are most comfortable with tackling themselves are painting (68%), stripping wallpaper (49%) and re-tiling (24%). The research also reveals that women are more likely to reach for the paintbrush (73% vs. 63%) and strip wallpaper (55% vs. 43%), whereas men prefer to tackle the tiling (30% vs. 18%) and carpeting (24% vs. 14%).
Redecorating is not the only job people are willing to take on themselves, one in 20 (5%) of those who have bought a house in the last five years said they would consider, or have completed, building an extension or loft conversion without professional help.
Simson continues: "Many homebuyers understandably want to do renovations themselves to save money, but they should be aware that jobs aren't always as simple as they may seem and some even require specific certification or Building Regulations approval, such as rewiring or a loft conversion.
Before embarking on a major new project, always ensure you make your insurer aware so they can make sure your home is adequately covered."
Top tips when hiring a builder
1. Before work starts householders should inform their insurer the work is taking place, so they can review the policy and make sure the work doesn't invalidate their cover. They will also need to be informed;
2: If the builder will have keys to the property
3: If the property is being left unoccupied
4: If there will be scaffolding up on the property
5: If the security of the property will be compromised at any time during the work e.g. replacing doors and windows
6: Check they have accidental damage cover on their home insurance
7: Ensure the builder is qualified and registered with a recognised governing body
8: Ensure they have a Standard Buildings Contract in place with their builder
9: Make sure the builder has public liability insurance, employers liability insurance and contractors all-risk cover
10: Ensure they have the correct permissions from their local Building Control Officer before starting work, to ensure the renovations meet building and fire regulations
11: Householders should also notify their neighbours of any renovation work, not only to let them know to expect a little more noise than usual, but also in case there are any party walls affected by the work