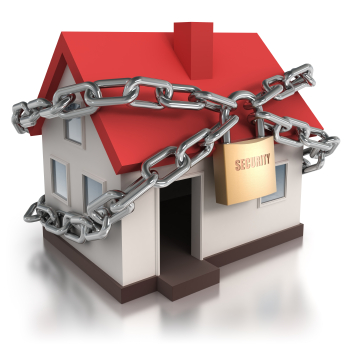 New research has revealed that despite a shortfall in available rental homes, 676,000 potential homes, worth an estimated £212bn, are sitting empty.
House Buyer Bureau has measured the number of vacant dwellings up and down England and found that 2.7% of the nation's stock isn't utilised - a travesty at a time when supply is so lacking, according to the property purchasing specialist.
North of England
The North East is the worst region for vacant properties, where 3.3% of homes are empty, followed by the North West and Yorkshire and the Humber, where 3.0% isn't used.
Looking in more detail, Liverpool has the highest proportion of rental stock that's lying vacant, with 10,769 vacant dwellings out of 229,863, amounting to 4.7% of all stock.
The third and fourth worst areas are also in the North East, as 4.4% of properties are left empty in both Burnley and Blackpool.
Is it time to bring back the Empty Home Programme?
England used to have an Empty Homes Programme, which provided funds to social landlords and housing groups to bring empty homes back into use.
This was established by the Conservative-Liberal Democrat coalition government and ran between 2012 and 2015, as the Tories failed to continue with the scheme after winning an overall majority in parliament that year.
Individual councils can penalise owners for leaving their properties empty, as the City of London gradually charges owners more council tax the longer they leave them empty.
London
Greater London makes use of the highest proportion of its stock, as just 2.4% of total dwellings are thought to be sitting vacant.
This puts the capital ahead of areas like the East of England, the South East and the South West, all of which leave 2.5% of their stock unused.
There's a different trend in Prime areas, however, as in the City of London district a sizable 4.5% of homes are left empty, despite the efforts of the council. This amounts to 351 properties out of 7,775.
The most valuable empty stock
The region with the most valuable set of vacant dwellings is the Prime Kensington and Chelsea, where 3,196 dwellings are unused worth £4.3 billion.
After that comes another area in the capital, as Camden's 4,498 empty dwellings are worth £3.73 billion.
Due to the sheer quantity of empty homes, the third and fourth highest regions are outside of London.
In Birmingham, there are 13,251 vacant dwellings worth £3.04 billion, while in Leeds 11,861 empty homes have an overall value of £2.85 billion.
Managing Director of House Buyer Bureau, Chris Hodgkinson, commented: "The UK has long struggled to supply enough properties for renters and aspiring buyers, and one factor that doesn't help is that hundreds of thousands of homes are left picking up dust.
"The problem seems to be especially bad in the North, with Liverpool being one of the worst offenders, while some valuable areas of London are also not being properly utilised.
"To improve the issue of vacant properties the government could sink money into another empty homes scheme, or do more to tax those owners who fail to rent out or use their homes.
"It's also fair to assume that with the continued high cost of living and borrowing, coupled with a cooling property market where prices are concerned, we could well see more properties become vacant as the nation's landlords continue to exit the sector in order to balance their books."