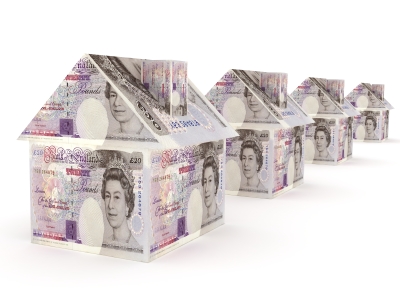 Despite the number of vacant homes across England falling by 2% annually, those that remain dormant are still valued at a staggering £194.3bn in the current market.
Estate agent comparison site, GetAgent, analysed Gov.uk data on the level of vacant dwellings found across each area of England to reveal how the level of this under-utilised bricks and mortar has changed year on year, as well as it's total following the pandemic property market boom.
Across England, there are some 653,025 homes classified as vacant, 2% less than there was the previous year. With the average home currently valued at £297,524, that's a total vacant property market value just shy of £194.3m.
In fact, all but one region has seen a drop in the level of vacant homes, with the largest reduction being seen in the North East, where there are -6% fewer than the previous year.
Just London has seen an increase, a 9% increase to be exact, and with the capital also home to the highest average house price (£523,665), it's no wonder it also tops the table with the highest value of vacant homes at almost £46bn.
The South East (£37bn) and East of England (£23bn) also rank high, but even in the North East where this total market value is at its lowest, vacant homes still account for a notable £6.3bn worth of bricks and mortar.
According to the data, at a local authority level, Kensington and Chelsea is home to the highest total value of vacant homes at £4.4bn, Birmingham is home to the highest volume of vacant homes with 12,585 empty properties, and Lincoln has seen the largest annual increase, with a huge 133% more vacant homes now found in the area when compared to the previous year.
Colby Short, Co-Founder and CEO of GetAgent.co.uk, commented: "Coincidental, perhaps, that such a sustained period of property price growth has also coincided with a fall in the number of empty homes found across England.
"In fact, London is the only region where this level of empty properties hasn't fallen and it's also the only region where property price growth has been largely stagnant over the last two years.
"But while it seems as though some have decided to cash in while the price is right, there remains a substantial number of properties lying dormant across the market. Homes that could go some way in satisfying the nation's hunger for homeownership."