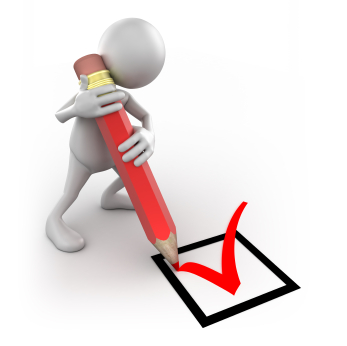 Often given a hard time in the press over their perceived preference for smashed avocado over saving up a deposit for a house, Millenials are possibly not quite as financially insecure or averse to homeownership as we are sometimes led to believe.
Some millennials used the pandemic to buy new homes using the various schemes on offer or took some time to move back home to raise a deposit for their future home. With high housing prices and a shortage of stock, it's not an easy time for millennial buyers, but luckily as a generation, they know exactly what they want and how to go about it.
Andrea Fawell, Sales and Marketing Director at Kebbell, reveals the top things millennial buyers are looking for when searching for their new home.
Eco-friendly and Sustainable: Reducing any damaging effects on the environment is increasingly important to these buyers, from air source heat pumps to electric car chargers, underfloor heating, solar panels, super energy-efficient utilities, excellent insulation, and innovative water-saving and recycling systems.
Value for money: Millennials can be quite careful about their money and will want to know that bills are being kept to a minimum with underfloor heating, solar heating and other energy-saving technology. They are savvy about the schemes that are available to help them and want the best deal but understand time is also money. They may well be happy to buy off-plan.
It's all about the visual: Millennials are drawn to videos and expect to be able to virtually view a house before committing to a booking. They want to browse through photos, virtual tours and even drone footage to gain as much insight into a property as possible. They will also no doubt check for details and reviews on social media.
Quick and easy-to-use solutions and applications: Millennials are avid researchers and conduct detailed property searches on their laptops, tablets and phones. They will reduce the legwork of visiting countless houses by doing a lot of research online before booking any viewings. Speed is important to them and they may struggle with how long the process of buying a new home is taking at the moment, but as long as they are being kept in the loop they are likely to accept the difficult market conditions.
Trust is important: Having good communication with the sellers is important. Integrity, care and the company's values and purpose can be critical factors in a buying relationship.
Clean simple, stylish interior design: Many millennials will have a clear vision of their future space. They know what they want and it's bespoke and stylish. A new build home can be the perfect blank canvas to personalise to their taste and to be able to choose finishes such as wall colours, carpets, fittings, tiles and worktops.
Convenience: Good storage and a laundry room are important, and they may be attracted to a ready-to-go home complete with all appliances, as long as it comes within budget.
Great location: Millennials want to be in the heart of all things including a safe neighbourhood with a good school district and a short commute to work. Our Meadow Court development in Iver has a lot of interest because buyers get the best of both worlds: an idyllic rural setting adjacent to Greenbelt land yet benefitting from being close to the thriving towns of Windsor, Uxbridge and Gerrards Cross.
Strong sense of community: Millennials are often very sociable. They enjoy informal hosting and meeting up with friends and family. A good kitchen and entertainment space are of utmost importance for impromptu get-togethers.
Room for a home office is vital: Hybrid working is most likely here to stay. Millennial buyers tell us they are looking for a property where they can work in a hybrid manner but also have access to outside space to relax and unwind after a busy day working. Smart home technology is a must so anything that helps support that is a real draw.
Nature is everything: Millennials prioritise their physical and mental well-being, so buying a property situated close to areas of outstanding beauty, large open spaces and nice gardens is top on the list.