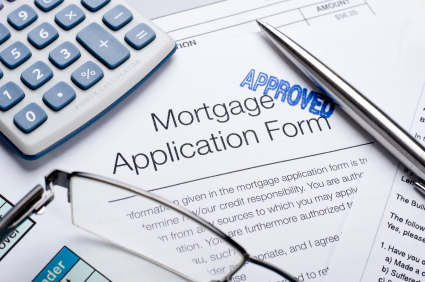 Dilpreet Bhagrath, Mortgage Expert at online mortgage broker Trussle, breaks down some of themost common mortgage myths.
Myth 1: You can't get a mortgage if you have an overdraft
It's possible to get a mortgage if you use an arranged overdraft. However, it's important to remember that lenders will assess how you manage your overdraft and other financial commitments each month. Their main priority is to ensure that you're not financially overstretched and can comfortably afford your monthly mortgage repayments.
If you're actively using your bank's overdraft, or paying one off, this will also be taken into account during the mortgage application. When lenders assess your monthly income and outgoings, any money used to pay off the overdraft will be accounted for in affordability assessments.
Just a reminder that, if you take out a personal loan, a car on finance or any new credit facility in the run-up to applying for a mortgage, this could impact how much you can borrow from the lender.
Myth 2: You can't get a mortgage if you're self-employed
Currently, there are 4.85 million self-employed people in the UK. It's estimated this number will rise to 5.5 million by 2022. The mortgage industry hasn't kept pace with this growing group, and many self-employed workers find themselves overlooked by lenders.
While it can seem like a trickier process, self-employed people can still successfully apply for a mortgage.
Make sure you're prepared with at least two to three years of proof of income as this is the amount some lenders will require. Many people seek advice from an accountant when considering self-employment, but it's also worth speaking to a mortgage broker about your current mortgage or future home ownership plans. This will ensure you're aware how to structure your accounts for both tax purposes and securing a mortgage.
As always, it's important to consider any personal and future circumstances when securing a mortgage and seek professional advice to ensure you're aware of the options.
Myth 3: You can't get a mortgage if you have bad credit
Many people will assume that if they have a poor credit rating, they won't be able to get a mortgage. But that's not always the case. Some credit issues carry less weight than others. For example, how much bad credit you have and how long it's been since the incident occurred will all contribute to whether the lender approves your application.
Some high street lenders are beginning to take a more open-minded approach and will consider offering you a mortgage deal even if you've got bad credit. There are also specialist lenders and brokers out there who could help you on your home ownership journey.
It's worth being aware that the mortgage deals available to those with bad credit sometimes have higher rates and fees and may require a larger deposit.
It's important to speak to a mortgage broker to discuss the options available to you based on your own personal circumstances.
Myth 4: You must get a new mortgage if you move home
If you're moving to a new home, you might be able to transport your mortgage with you. Simply ask your lender or broker about the process of 'porting' your mortgage arrangement.
During this process, the lender will need to value the new property to see if they're happy to lend on it. If the new property is more expensive and you need to borrow more (known as a 'top-up'), the lender will carry out affordability check to ensure that you can afford the higher repayments. Your lender will also take your income and other outgoings into consideration.
Remember that the 'top-up' will be based on the mortgage deals available from the lender at the time, not on the same interest rate as your current deal.
Myth 5: You can only get a mortgage from your existing bank
When the time comes to remortgage, staying with your current lender might feel like the easiest thing to do. Almost half of borrowers (41%) find the mortgage process stressful, so it's no surprise that so many people shy away from the process when it comes to switching. However, this can cost you in the long run. Sticking with the same lender, or lapsing onto the Standard Variable Rate, collectively costs approximately two million homeowners almost £10 billion a year.
Give yourself three to six months before your deal ends to shop around, so that you find the best possible deal.