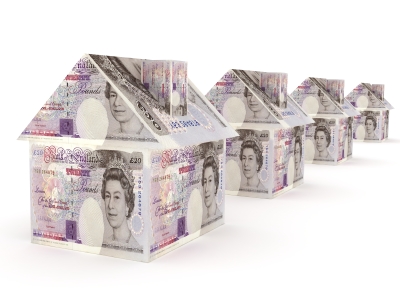 What are the best additions for adding value to your home?
By Warren Lewis of Property Reporter
There's currently a real emphasis on "improve, don't move". This phrase encourages people to renovate, extend, and otherwise make the best of their property before committing to purchasing a new home. With growing families and the ever-constant need for more space in life, a lot of people are facing the decision whether to improve or move.
The right type of addition will depend on your home's layout and your individual needs, as not every type of extension will work for each property. It's also important to remember that many extensions will require planning permission, so it's important to check with your local council before beginning any work.
Here are a few extension projects that can not only maximise your living space, but also improve the value of your home, putting you in a much stronger position when you do decide to make the big move.
Bathroom
An additional bathroom is a popular choice for growing families, and can add about 5% to the value of your home. The easiest and most cost-efficient way to add an extra bathroom to your property is by converting an existing structure. For example, you could convert a large closet or cut into a spacious bedroom that can sacrifice the space and lend to a bathroom. Be wary of losing too much space from a bedroom when adding a bathroom, though, as this could negatively affect the value of your home.
Adding an extension to your property in order to create a bathroom will be much more costly, but allows the opportunity to start from scratch and not make compromises based on the limitations of reworking an existing space.
Off-road parking
Off-road parking is another highly sought-after feature in a home, especially in urban and suburban areas, making it a key element for appealing to future buyers. And in the meantime, it can make your life a whole lot easier while you continue to live in the property.
By removing your front garden (or a portion of it) and replacing it with concrete or brick pavers, you can create an easily accessible drive. And remember, the more parking spaces you can add, the better, as each space can add as much as 5% to the value of your property.
Convert or add a garage
Almost 90% of garages in the UK are not used to store a car, which is a bit baffling when you consider the shortage of parking. That being said, the typical garage in the UK is only 2.4 x 4.9 m, which is hardly large enough to house a car.
If your home already includes a small garage, converting it into living space will maximise your home's square footage and boost its value immediately. Garage conversions are the perfect way to add a large kitchen or master bedroom and ensuite, all while adding up to 10% to the value of your property.
However, in the right form, a garage can actually add significant value to your property. If your property allows the space, a detached garage with living quarters or office space can be a very desirable feature for future buyers.
Loft conversion
The loft conversion is an extremely practical way to add value to your property, if the structure of your home allows for it. A converted loft is the perfect space for adding an additional bedroom, master bedroom and ensuite, study, and some coveted storage space.
With the potential to add as much as 20% to your property value, and the functionality of creating usable space out of the existing structure, a loft conversion is one of the best options for improving your home.