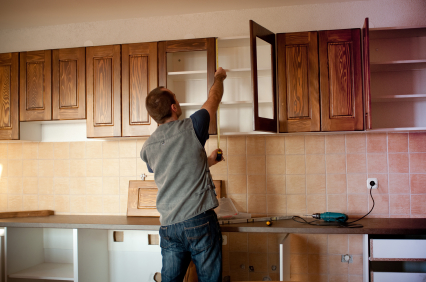 The UK has always been a nation of DIY enthusiasts. Bank Holiday tradition dictates that we are all required to have a BBQ, complain about the weather and visit our local hardware store and begin a home improvement project.
However, this fascination with doing it ourselves may have peaked during April as the UK adjusted to life under lockdown causing thousands of people to use the opportunity to indulge in a spot of DIY to improve the value of their homes, as well as improving the space in their gardens.
Mojo Mortgages looked at average monthly search volumes on Google to see what people are searching for the most when it came to DIY home improvements, both in the house and in the garden.
Over the past month, there has been a 90% increase in searches for 'How to…' on Google, with topics such as 'Pergola', 'Pavement' and 'Artificial Turf' topping trends. And with the summer-like weather the UK has recently experienced, Brits have been getting out in the garden to make the most of their outdoor spaces.
Searches for pergola as a topic has increased by 950% in the past 30 days, compost searches have increased by 500%, whilst searches for artificial turf has increased by 350%, with the top 10 as follows:
Build a pergola 950%
Get a pallet 550%
Use compost 500%
Put down artificial turf 350%
Do decking 300%
Lay a concrete slab 300%
Build a fire pit 300%
Do fence panelling 250%
Create a patio 250%
Make a bird feeder 250
So…what is a pergola?
With a 950% increase in searches for it, we'd be doing it a disservice if didn't even explain what it was, and what all the fuss is about. Essentially, a pergola is an outdoor garden feature forming a shaded walkway, passageway, or sitting area of vertical posts or pillars that usually support cross-beams and a sturdy open lattice. With all the sun we've had, it's no surprise that many of us want a shaded area to sit in outdoors, but no doubt that it'll be a different story when the rain hits this week.
Interestingly, in addition to the above search increases, fence paint has also been a trending topic on Google, with dark oak fence paint, slate grey fence paint, sage fence paint and autumn gold fence paint colours starting to break through as search queries