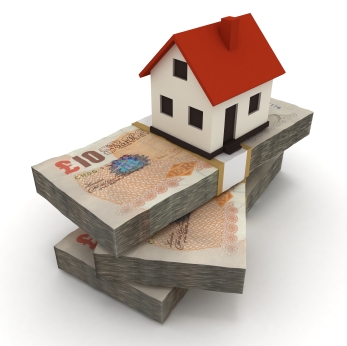 Range cooker specialist, Leisure, have been crunching the numbers and calculated the value per square metre, that extending your home can add to your property and highlights the interior renovations homeowners are carrying out the most.
It is often said that we make a house a home by what we do to it. Regardless of what you're working with, spending some time and effort (and a little cash) on styling your home makes a world of difference. This is no secret to homeowners, who are said to have spent an estimated £295 billion collectively renovating their homes in the past five years. But just how much value do our efforts add to our homes when it comes to selling up?
With space always at a premium, it's not surprising that an extension can add value to your home, but what is surprising is how much value it can add depending on where you live. In the City of London, homes are valued at an average of £285,566 per m², meaning an extension could add serious value. Compare this with Burnley, where homes sell for around £1,147 per m², and it's clear that not all extensions are created equal.
However, the average size of a property in the City of London is only 41m², the best region for a large property is Yorkshire and Humber and with an average property size of 94m², you'll get over double the living space than the City of London.
Outside of London, Broxbourne in Hertfordshire is the location where homeowners could see the biggest increase in their home's value by adding an extension, as houses here are valued at an average of £16,341 per m². The South East came in second place as the region where homes are likely to benefit most from an extension and see the biggest increase to their value, whilst the North East was bottom of the list with an average home value of £1992 per m².
But extensions aren't an option for everyone. Some don't have the space to extend on to, are working with tighter budgets or are bound by restrictions, such as planning permission. So what other changes are people making to their homes? Over the last five years, the number of homeowners choosing to renovate their existing property, rather than move to a new one, has increased fivefold to four million households.
The key areas that people tend to focus on when making home improvements are the bathroom and kitchen. 63% of homeowners have carried out bathroom renovations in the last 10 years and that figure is 52% for kitchens.
Top 10 areas of the home where homeowners are focusing their renovation efforts:
1: Bathroom 63%
2: Kitchen 52%
3: New boiler or central heating 32%
4: Garden 25%
5: Double Glazing 23%
6: Living Space 19%
7: Additional Bedrooms 13%
8: New Roofing 12%
9: Office 10%
10: Storage or Garage 8%
Gino Grossi, Marketing Manager at Leisure, comments: "Our new research reveals that space continues to be a highly sought after element in homes and that extensions are often a hugely valuable investment. However, it's also great to see that more and more homeowners are getting resourceful and turning their creative eyes to renovating their homes.
While it's clear that renovation efforts in any part of the home can increase its value, kitchens continue to be one of the highest priorities for homeowners so they can use it as a space to entertain friends and family.