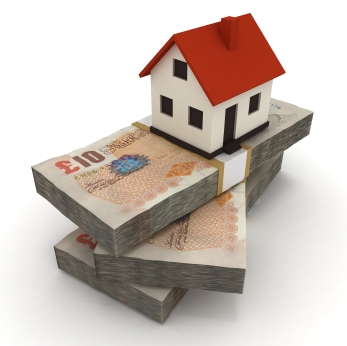 Several months of double-digit house price growth is great news for homeowners and those looking to sell their property. However, if you're looking to boost the asking price of your home even further, it's important to know which projects will add value in the eyes of a potential buyer.
New research from estate agent comparison site, GetAgent.co.uk, has revealed which household renovations will add the most value to your home once you've accounted for the cost of the job itself.
The firm analysed 11 common renovation projects, the value they add and the cost of the job to reveal which will actually boost the price you achieve for your home.
What to avoid
In terms of the most valued-added, landscaping your garden may add an average of £3,565 to your home but with the average cost of the job coming in at £5,000, it could also leave you £1,435 out of pocket.
Solar panels are the only other renovation that could cost you money on a sale, with the average fitting cost totalling £2,727 but adding just £1,273 in value.
What's worth it?
The best way to add value to your home is with a loft conversion. Effectively adding an additional level to your home, this additional space could boost your property's value by 20%. That's an increase of nearly £51,000 and while the work will set you back just over £33,000 on average, you're still left with more than £17,000 in added value.
A downstairs toilet is thought to add 5% in value, that's £12,731, while costing just £3,000 on average - a profit of £9,731.
Similarly, a new kitchen could add £14,000 to the value of your home, requiring an average budget of £8,000 and adding £6,000 once the cost of the work has been accounted for.
A simple but extensive lick of paint is the third best way to add value to your home. On average it will set you back just £2,900 but could add as much as £7,893, a £4,993 boost to the value of your home.
Other projects that will add value once the cost of the work is accounted for include a new boiler or central heating (£2,463), a new roof (£2,393), a conservatory (£2,206), a revamped bathroom (£1,195) and double glazing (£1,389).
Colby Short, founder and CEO of GetAgent.co.uk, commented: "All too often we plough money into our homes without considering whether it will add real value in the eyes of a buyer, as well as the cost of the job in relation to the potential return.
"The best plan of attack is to focus on what appeals to a buyer and this is always going to be more space, particularly in the post-pandemic property market. A loft conversion, extension, conservatory or additional toilet will all help increase the appeal of your home and potentially the price you will achieve when selling.
"Providing further solid foundations such as a new boiler, roof or windows is also a safe bet as they will save a potential buyer the hassle of organising the work themselves.
"Of course, it's important to have a clear plan and budget when carrying out renovations to your home. The value-added will differ from one property to the next and so there's no guarantee you will see a return on your investment just because you've ploughed a sizable amount of money into renovations."