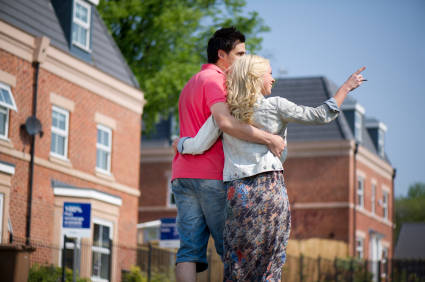 The stamp duty holiday, teamed with a post-lockdown demand for more space, has resulted in a mini-boom in the housing market in recent months; with the re-introduction of 95% mortgages only increasing this surge further. So, as we quickly approach the end of the stamp-duty holiday, buyers will be hurrying to get their purchases across the line before the end of June deadline.
Even without the added pressure of a deadline, it is well documented that buying and moving home is one of life's most stressful events, with a multitude of boxes to tick and tasks to arrange before move-in day even rolls around. For many buyers, once the purchase has been completed, arranging home insurance is often near the top of the to-do list, with the hope of protecting against the unexpected. However, in the urgency to complete everything ahead of the big move, how best to save money on such premiums is often overlooked.
One way in which new homeowners can keep the cost of their home insurance premiums down is by investing in smart tech devices that are installed neatly into the home. However, with a multitude of smart devices on the market, each promising to protect against differing risks - from theft to contents damage – it can be difficult to spot the best investment.
When looking into smart tech devices, customers should decide on gadgets that can be simply incorporated into the infrastructure of the home but provide the most real-life impact and ultimately make their lives easier. These forms of smart home technology run in the background, requiring little to no input from the owner, yet send actionable and informative insights on the state of their home. These insights allow the homeowner to mitigate the risk of damage occurring in their property which in turn reduces high-cost repairs and undue stress.
Homeowners should also be on the lookout for smart tech solutions that not only draw awareness to greater risk to the home but also offer actionable resolutions. For example, the end-to-end service offered by LeakBot ensures that customers are alerted to the presence of a leak in their home and provide a find and fix service to resolve the issue before it escalates.
By installing smart-tech devices into the home, customers are taking a greater stake in their own home insurance cover, while also demonstrating responsibility and positive customer behaviour to the insurer. Such behaviour is exchanged for lower premium offerings from insurers who pass the savings from not having to pay out on large scale claims onto the customer. In addition, customers can save even more and benefit further through reduced or even completely omitted excess payments.
Ultimately, by taking the time to research and assess the smart tech devices available and the benefits associated with each, homeowners can actively reduce their home insurance premiums. Not only will savings be made on their insurance policy but associated costs with damage to the home and possessions will be greatly reduced. So, while purchasing and moving into a new home is an exciting time, setting aside time to actively protect from future disasters now, through methods such as installing smart tech, can save new homeowners money and stress in the future.