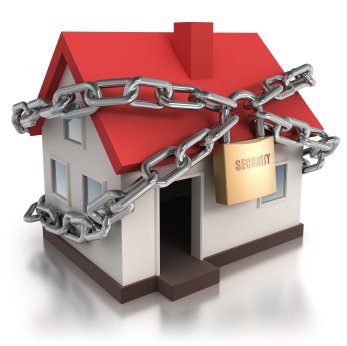 "After a succession of tenant-friendly announcements, landlords have enjoyed some good news in the past few weeks."
In 2020, as part of government restrictions to protect tenants during the pandemic, the number of residential evictions fell by an estimated 20,000, or 74%.
However, as the tenant eviction ban comes to an end, David Smith, partner at JMW Solicitors, comments on why he thinks a sudden surge in in evictions is unlikely.
He said: "Landlords can in principle now apply for eviction warrants and there are suggestions of a massive burst of evictions as a result of this but I doubt that will occur. The reality is that the county court bailiffs simply do not have the capacity to do much more than they were doing pre-Covid and so I do not expect them to be doing many more evictions than they were before the pandemic.
"According to the Ministry of Housing, Communities and Local Government (MHLCG) priority will be given to anti-social behaviour and fraud cases but doubtless there will also be an element of first come, first served.
"Landlords will no doubt be pleased about these upcoming changes, especially those who have court orders they have been unable to enforce. However, the whole sector will also benefit from a return to more normal ways of working. Hopefully the MHCLG will also see that giving more warning of changes is beneficial."
Jeremy Leaf, former RICS residential chairman, added: "After a succession of tenant-friendly announcements, landlords have enjoyed some good news in the past few weeks.
"The ban on evictions, possession notice time limits and right to rent restrictions due to return to pre-Covid status from next October, no immediate government commitment to introduce 'no fault' re-possessions, rents rising and fewer buy-to-let properties sold last year, were all welcome.
"At the start of the pandemic in March last year, as many tenants began to suffer a drastic deterioration in their financial circumstances, the government announced a ban on evictions. Minimum notice periods for renters where eviction was not involved increased to six months.
"Hearings re-started last September but after 1st June, landlords can give four months' notice (returning to two months' from 1st October) and have eviction enforced by bailiffs.
"Currently, there are two main ways for landlords to evict tenants, both of which usually require two months' notice and confirmation that correct procedures have been followed.
"Section 21 or 'no fault' evictions are where the landlord doesn't need to give a reason and may issue a notice coinciding with the end of a fixed-term tenancy or during a tenancy with no fixed end date. Otherwise a section 8 notice for possession can be served if the tenant breaks the terms of the agreement, for example, by not paying rent, damaging the property or causing a nuisance when two weeks' or even less notice may result - depending on the terms broken.
"If a tenant stays beyond that date, the court can issue a possession order or warrant for possession enabling tenants to be evicted by a bailiff. Bailiffs cannot evict if the tenant or anyone living with the tenant has coronavirus symptoms, has tested positive for coronavirus or been told to self-isolate by the NHS. Only bailiffs can carry out evictions. Landlords cannot harass tenants to leave or lock them out of a property. Tenants can apply to their local council for help if homeless or set to become homeless within eight weeks.
"Although mediation, which is currently subject to government consultation, is one way of reducing the present backlog by improving the chances of agreement without a full Court hearing, speedy and effective repossession will always be necessary.
"Landlord and tenant representatives want the government to provide financial support to tenants in serious arrears due to Covid and more clarity on scrapping section 21 evictions after saying they would end but without setting a date."