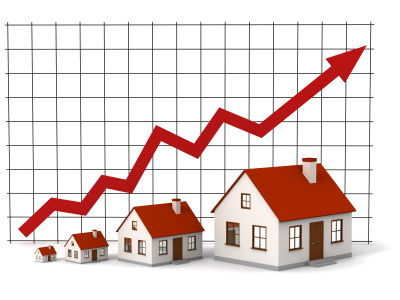 The latest housing report from Zoopla has revealed that as lockdown restrictions were lifted across England, demand amongst house hunters surged by 88% the week after the market reopened.
According to Zoopla's figures, the 88% rise in activity indicates that buyer demand has risen above levels seen before the coronavirus lockdown began in March.
Despite the number of property sales agreed also steadily rising, it will take some time for these numbers to rise significantly due to the typical two months of time between a buyer starting their home search and a sale being agreed. It can even take a further three months to complete the transaction.
As expected, there has been no increase in housing demand in Scotland, Wales or Northern Ireland due to lockdown restrictions still being observed in these countries. Nicola Sturgeon, First Minister of Scotland, has indicated that the Scottish housing market could reopen from 18 June.
In England, there were regional differences though.
The data revealed that Portsmouth, Southampton and Newcastle saw the strongest rise in buyer demand during the first week the market re-opened, rising 46%, 42% and 36% respectively when comparing to the average for the whole of February 2020. But demand fell in Birmingham and the capital.
A small survey forming part of its report found 59% of home movers in the UK are now planning to continue with their search for their next home but 41% said they have put their plans on hold, citing market uncertainty, loss of income, and diminished confidence in future finances as deterrents.
Despite the level of fall-throughs remaining well below this time last year, Zoopla warned: "We currently expect a significant proportion of agreed sales to continue but increased uncertainty over the economic outlook will see housing chains tested in the coming weeks."
Richard Donnell, director of research and insight at Zoopla, says: "The COVID crisis and 50 day lockdown has created an unexpected one-off boost to housing demand. Millions of UK households have spent a considerable amount of time in their homes over the lockdown period and missed out on hours of commuting.
"Many households are likely to have re-evaluated what they want from their home. This could well explain the scale of the demand returning to the market."