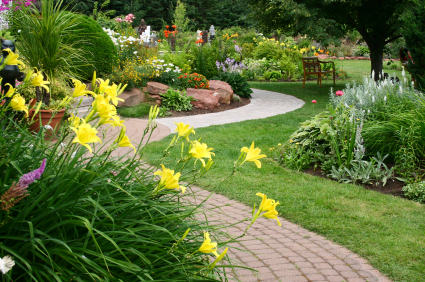 Decent outdoor space has always been close to the top of a tenant's wish list, but with the nation currently on lockdown due to the ongoing coronavirus crisis, the great British garden has suddenly become a hot commodity for the nation's tenants looking to spend time out of the houseNewly released research by tradesperson comparison site, HaMuch.com, has revealed that this demand for a garden rental home is at its highest in Bristol, Nottingham and London.
HaMuch.com looked at the percentage of homes listed to let across the UK's major cities that advertise garden space. HaMuch then looked at what proportion of these total listings had already been snapped up by tenants to reveal which are the hottest spots for garden buy-to-lets.
UK Cities
The research shows that at 47%, Bristol is the UK city with the highest demand for a garden buy-to-let rental property, followed by Nottingham (40%) and London (39%). Cambridge also ranked high with demand for a rental property with a garden at 33%, along with Plymouth (33%), Portsmouth (31%), Leicester (30%), Bournemouth (29%), Newport (24%) and Manchester (22%).
London
In London, Lewisham is home to the highest level of tenant demand for a garden rental at 53%. Havering 46%, Bromley (44%), Bexley (43%) and Waltham Forest (39%) are also amongst the most in-demand for a garden.
Tarquin Purdie, Founder and CEO of HaMuch.com, commented: "Garden space has always been a sought after feature whether you're buying or renting but with current Government restrictions on movement, a garden rental has just become a lot more in demand; particularly now the weather is improving.
"It's important that in these tough times, landlords continue to see a return from their buy-to-let investment and now is as good a time as any to be letting your home. If it happens to have a garden, this could help you secure a better level of rent, with more tenant demand and lower void periods.
"Of course, an outdoor space alone won't do the trick and so it's well worth investing some money to have a professional transform your garden into an area your tenants will want to spend time. This might cost a bit now, but will be well worth it in the long-run and can mean the difference between below and above-average rental returns."