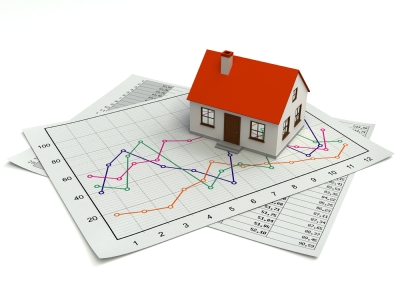 The sales market continues to be extremely buoyant, fuelled in part by the Government's temporary exemptions to stamp duty that has created a benefit to a buyer of up to £15,000 on property at £500,000 or above.
The stamp duty changes will remain in place until the end of March 2021 and are undoubtedly seeing some people bring forward their moving plans.
Hopefully the Government will use the intervening period to review and overhaul stamp duty on a more permanent basis so that we don't see April Fool's Day 2021 heralding an immediate standing on the property market brakes after a period of artificial stimuli.
Irrespective, for those thinking of moving, now is a good time and many are choosing to take advantage and make hay whilst the sun is metaphorically shining.
Of course, the "elephant in the room" in the general UK economy is the position with employment.
With furloughing due to end in the coming months, there will, inevitably, be an increase in unemployment levels and that uncertainty, and subsequent lack of confidence, is likely to be a factor that may stall medium-term progress.
The Government is taking huge steps to try and mitigate the negative recessionary effects of covid19 and these will also assist with the economy in the post Brexit world that we will be entering in January.
Significant investment in infrastructure projects will help mitigate job losses and create economic activity and a drive to invest and buy services and products from within the UK will further help.
Despite the incredible challenges that we all face, there is a strong underlying strength of purpose and "Dunkirk spirit" being shown across the UK.
Our prognosis for the property market therefore remains positive. Yes, it is currently being boosted by Government intervention but the medium to longer term outlook is good. The market was in fine shape before covid19 and the underlying imperatives for people have not changed, they have just been knocked sideways for a while.
Succeeding in the race to produce a covid19 vaccine will be an important factor as, when one is universally available, there will be a huge upturn in confidence and economic activity. Hopefully, this will be achieved in weeks and months rather than months and years.
Many of the job losses that have, and are, likely to occur, fall into sectors that will recover quickly once restrictions are lifted and unemployment figures will turn in a positive direction.
The property market is not a "short-term" marketplace. Buying and selling property is generally a long-term commitment and any short-term fluctuations are usually irrelevant over the lifetime of ownership and occupation.
The lettings market provides greater flexibility of tenure and this also remains buoyant with demand often outstripping supply.
As always, local market conditions are as important as the macro economic picture and so, if you are considering a move, contact our experienced and local team who will be delighted to be able to advise on your specific situation.
Yours
Darren Murphy