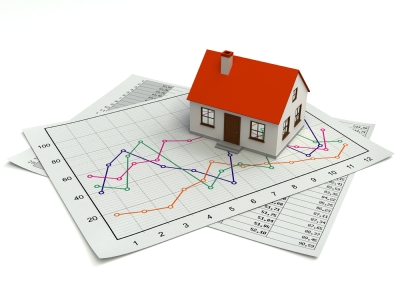 The residential sales property market has been "on fire" in recent months courtesy of the Government intervention on stamp duty where a zero rate was applied on the first £500,000 of all purchases.
The surge in activity and transaction numbers threatened to overwhelm the ability of those operating in the industry – agents, conveyancers, brokers, surveyors, mortgage lenders etc – to cope and meet the deadline of 31st March 2021 when the original "stamp duty holiday" was scheduled to end.
The Government decided to extend the deadline to the 30th June, and to try and offset the creation of a second "cliff edge" deadline have also extended the discount beyond June to 30th September but at a lower rate of zero up to £250,000.
Those buying second homes still pay a 3% surcharge on whatever stamp duty level applies.
There is no doubt that this action has created significant volumes and showed the level of pent-up demand in the market. Of course, many transactions will have been brought forward by people looking to benefit from the discount and there may be a slowing of activity and volume as the deadlines approach.
Government revenues from the tax have been at near record highs despite the lower levels of money per transaction being taken and this is further evidence that stamp duty should be subject to reform and change. There is much talk of it being replaced with some form of annual property tax or shifting the responsibility for tax to the seller rather than the buyer. Charging tax based on the differential between two linked property transactions is another possibility and this might encourage people living in larger properties to downsize and free up stock for others to trade up in size. We shall see.
The Government has, in addition to extending the availability of Help to Buy on new homes sales, introduced a mortgage indemnity guarantee scheme to better facilitate buyers with small deposits and providing access to funding up to 95% of the purchase price.
Ideologically, the Tory government is wedded to increasing home ownership and levels of home ownership which had fallen from a peak of around 70% of households to closer to 60% are, again, on the rise, with current figures at circa 63% of all properties being owner occupied.
The reality is that we need a good mix of available tenures to meet the demands of a growing population, different (and more flexible) employment and earning positions etc. Owner occupied, private rental and social rental all have an important part to play in this mix.
The lettings market has remained steady but the pandemic has created issues for some tenants with an inability to meet their obligations. In most, well-managed, situations, a plan has been agreed but, in others there have been non-payments and eviction proceedings instigated. The Government introduced several new rules in regards delaying evictions and these are now slowly working their way through the courts.
With many tenants working in sectors that have been hard hit economically, it is hoped that economic recovery and greater levels of employment will see the situation improve significantly moving forward.
The pandemic has seen a paradigm shift in many aspect of our lives, many of which will impact significantly on future housing needs. Many of these changes were underway before covid but have accelerated as a result of the pandemic. Here are just a few:
Escape to the country: There has been a move away from city centres and into more open locations. In my opinion, some of this movement is likely to reverse as many people will miss the proximity to others and closer access to amenities.
Apartment buildings: The issues over cladding and fire safety in apartment buildings are likely to exist for some time and prove costly but, once resolved, greater confidence will emerge. The likely exodus of thousands from Hong Kong will, almost certainly see strong demand for apartments in city centres (particularly London) increase.
Working from home: It is likely that, as infrastructure such as superfast broadband and better transport links increase, the moves made to work from home will become more established and permanent. Despite technology, the "isolation" of working from home is likely to become part of a mixed and more flexible solution with people sharing their time between a business workplace and home.
Working from home will likely add to the movement away from city centres as people will trade a longer commute to work for a different lifestyle particularly if they are not doing the commute five days a week.
Commercial: The retail sector was already moving online and the pandemic has accelerated this significantly. The retail footprint in our town and city centres is changing and innovative redevelopment to stop these areas "dying" will be needed. This is likely to include more "destination" uses and changes to incorporate more residential in order to keep these areas "alive"
Many office buildings are now being converted to residential use as the need for large volumes of business space reduces due to home working, hot desking and more flexible and technology based operations.
The Government is working on improving our planning processes to help facilitate change and to create more accommodation for a growing population. Whilst new home building has increased in recent years it still currently lags behind the levels that are needed.
As we hopefully move forwards from the worst of the pandemic, economic recovery is likely to be very strong, at least for a couple of years. The JRS (furlough) scheme has been expensive but has helped retain many jobs. The reopening of hospitality and other sectors will see new jobs emerge. Many of who have remained in employment during the crisis have been able to save money as there has been little to spend it on. A significant amount of that money is likely to boost economic activity. This coupled with an increase in infrastructure projects gives me great confidence in the future.
In the depths of the crisis we saw our decision to leave the EU become reality. This has probably helped us get on with our vaccination programme and deal with the crisis more effectively than had we remained a member of the collective.
The economic impacts of our decision to leave are yet to be really understood as we are operating in unique times but, ironically, the need for all countries to rebuild and move forward and generate growth to repay the £trillions of borrowing may help secure better trading arrangements that work in everyone's interest. We will see.
Finally, I am very confident that the housing market will remain robust and that we will move forwards strongly and positively.
Yours
Darren Murphy