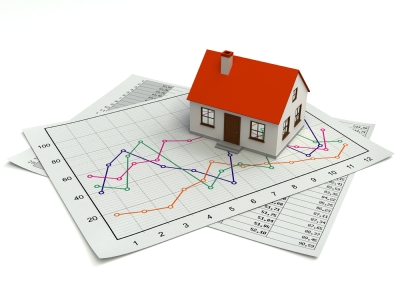 It is now two weeks since the property market was allowed, under strict Government guidelines, to reopen branches and carry out physical appointments at properties.
In that time we have seen a surge of pent up demand result in more requests for valuations and for property viewings.
Leading property portal Rightmove has reported that visits to their website doubled overnight and are now running at "normal" seasonal levels.
Clearly this is good new for those people looking to move and for the economy in general and we can be cautiously optimistic but must remain vigilant.
We have gone to great lengths to risk assess every aspect of our business and ensure that the safety of our staff, customers and clients is paramount. We have trained our team and published clear working protocols on how we will be conducting business in the foreseeable future.
The sales market is showing great signs of resilience. Transactions that were in abeyance over the last two months are now moving forward and many people will now be able to make their planned moves in the coming weeks.
Our chosen conveyancers have continued to work hard at ensuring transactions are able to progress whilst maintaining their professionalism in acting for, and protecting the interests of clients and lenders.
Of course, whilst the property market helps drive the wider economy, it is also affected by it and one of the key factors to being able to maintain the current positivity will be employment levels. Sadly, there will inevitably be job losses as a result of the covid-190 crisis but hopefully the Government's job retention scheme will stave off the worst for most people. Interest rates are incredibly low and, whilst lenders will naturally be a little more cautious in their lending moving forward, the cost of borrowing has never been lower.
Property prices are unlikely to be affected significantly as the balance between supply and demand is still very much in favour of the seller. There may be some minor price adjustments in some circumstances but buying a property is a long-term commitment and small fluctuations are simply absorbed and lost over the lifetime of property ownership.
The rental market remains strong and several deals were done during the "lockdown" period using video technology for viewings and inspections and the fact that properties were often vacant.
Where there have been occasional difficulties with tenants' ability to pay we have, in the most part, been able to agree acceptable ways forward between landlord and tenant.
Video technology remains a key part of our operation moving forward. We are happy to conduct both valuations and viewings on this basis before arranging to actually visit a property once decision making reaches a more advanced stage.
To conclude, it is early days on the road to full recovery but it is encouraging. In the next two weeks we will see the next stages of a relaxation of "lockdown" rules start to apply to the retail sector and to schooling. These will both help re-energise the economy and the well-being of everyone.
Of course, we must continue to be vigilant. The covid-19 stats are all moving in a positive direction and we need to ensure this trend continues.
As always, the team and myself are here to answer your questions and help you with your plans. You can be assured of a professional, understanding and solution conscious approach.
Yours
Darren Murphy