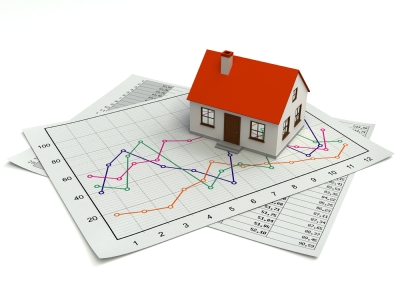 June 30th saw the much lauded "Stamp Duty Land Tax (SDLT) Holiday" end in a flurry of last-minute panic and activity. Those that achieved their moving goal in time are undoubtedly delighted and those that couldn't meet the timeframe (that had already been extended from its original deadline of 31st March) are possibly left ruing the whole process.
The reality is that, in many locations, the surge in buyer activity simply changed the balance between supply and demand and property prices often rose to levels in excess of any saving in taxation offered by the Government's intervention.
A lot has been made of the up to £15,000 saving offered by the "holiday discount period" for those buying at £500,000 or above but with the UK average house price closer to £250,000 the saving was significantly less at up to £2,500 with first time buyers already exempt from SDLT on purchases up to £300,000.
The June 30th deadline is not the end of a discount or holiday period as a reduced benefit remains in place until 30th September. This sets the exemption threshold at £250,000 rather than £500,000 and so will still see many properties completely exempt and for those buying at £500,000 or above the benefit reduces from £15,000 to £2,500. Whilst this is a significant amount, buying a property is a huge decision both financially and emotionally and with people living, on average, in a property for twenty plus years, a £12,500 saving will prove to be less than the price of a coffee a day over the period.
For clarity, from 1st October the system will revert back to the following banding:
Up to £125,000 – zero
£125,001-£250,000 – 2%
£250,001- £925,000 – 5%
£925,001- £1,500,000 – 10%
£1,500,001 plus – 12%
First time buyers remain exempt up to £300,000 and the 3% surcharge on second properties will continue to apply.
So, will the stamp duty holiday be held as a success?
I think that the response will be mixed. During the challenging times of the pandemic it undoubtedly generated an increase in transactional activity that, in turn will drive other economic activity and aid recovery. The Government's coffers, far from being reduced by lower levels of stamp duty, actually increased due to transactional volumes, and this again raises the long-term view that SDLT needs to be reformed.
Many of the transactions over recent months were likely to happen anyway but have simply been "brought forward" due to the Government's intervention. This is likely to result in a slow-down in transactional volumes over the coming months.
Property prices are unlikely to continue to rise as they have done in some areas during this period and there may be a slight readjustment as a better balance between supply and demand emerges.
The surge in activity has further exposed the weaknesses in the home buying and selling process that, despite the best efforts of agents, conveyancers, surveyors, lenders, search providers and everyone involved in the process, has seen transaction times increase. The need for greater use of digital technology, the provision of more information earlier in transactions and greater joining up of systems and processes has never been more apparent and, hopefully, in the aftermath of the pandemic and this Government intervention, will see a real paradigm shift that will benefit us all moving forwards.
The development of new mortgage products perhaps based on equity loans is likely to be an influencer as we progress.
With economic recovery set to be strong over the next two years and interest rates staying low, I do not see any significant downturn in prices looming. Sales activity may be less frantic in the second half of 2021 but there are always people who have to move whether discretionary or due to other D's such as death, divorce and debt.
The lettings market has also remained strong. We have seen a small increase in the number of landlords increasing the size of their portfolios during the SDLT discount period and supply is being met by good demand.
Overall, with the vaccine programme continuing apace and an end to covid restrictions in sight there is much to be optimistic about. The property market always ebbs and flows a little and this can be increased or decreased by Government policy and economic factors but the fundamentals of the market remain strong and give confidence for the future.
Yours
Darren Murphy