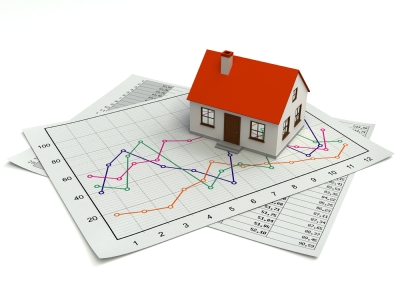 The queues to buy or rent property may not be as extreme as we have seen recently at petrol stations but there remains strong demand across all price ranges and property types.
The Government's holiday on Stamp Duty came to an end on September 30th and despite the savings available to buyers during this period, the Treasury still raised more money from the tax than usual due to the significant increase in activity. A case of less is more and certainly more fuel (apologies for the reference) to the argument that stamp duty is in need of permanent reform.
The end of the stamp duty holiday also coincided with the end of the Government's Job Retention Scheme (furlough). It is too early to see whether there is an increase in job loses in the next few weeks but hopefully the massive investment made in attempting to retain employment will have succeeded overall. There are reportedly now over 1 million job vacancies across the country which is the highest level ever recorded and so, in theory, employment prospects look positive although clearly skills, geography and wage levels will all play a part.
Inflation is rising and at the highest level for some time. The Bank of England has however, so far, resisted increasing the base rate to help facilitate investment and employment. Mortgage interest rates remain correspondingly low with fixed rates proving the most popular as they give security over any fluctuations in rates for a period of time.
The autumn sees the return of the political party conference season and it will be interesting to see how high up the agenda housing is for the major parties. Labour have already indicated some significant plans if they were to get into power but, on the basis that that is likely to be three years away at the earliest, they are little more than "soundbites" at this time.
More interesting will be any proposals from the Tories as they are the Government in power and have recently reshuffle the cabinet to put Michael Gove in charge of the housing brief.
I expect more proposals to increase and support housebuilding, including more planning reforms. Ideologically the Tories favour home ownership over renting and have toughened the regime for private landlords in recent years. They will, however, perhaps need to more to recognise that we need to do more to have three healthy housing sectors – home ownership, private rental and social rental. We shall see.
On a day-to-day basis the market is busy. Prices are strong and demand outstrips supply. Key is correct pricing and great marketing that reaches the relevant potential buyers and tenants.
Our experience, gained over many years, is proving itself to be of immense value to our client's time and time again.
If you are planning a move, it is never too early to get good advice and plan ahead.
As always, the team and myself will be pleased to speak with you, in confidence, and look at the best way forward to meet your requirements.
Yours
Darren Murphy