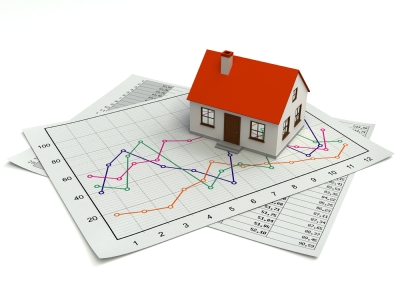 As we move towards the Christmas and New Year it seems an appropriate time to give a brief review of the last twelve months and our views on the year ahead.
2021 was another busy year for sales, partly fuelled (as it was in 2020) by the Government relaxation on stamp duty. Transaction volumes were very strong up until the end of the stamp duty holiday in September. Indeed, as the various "cliff edge" deadlines loomed, the pressures on everyone involved in the process – sellers, buyers, conveyancers, surveyors, mortgage lenders and, yes, estate agents – was, at times manic and unhealthy.
The rental market has seen overall volumes remain steady and rental values increase slightly ahead of inflation.
As the year progressed, demand remained strong in both sectors but supply started to ease back with many transactions clearly having been brought forward by the positive Government intervention.
The end of the job retention scheme raised fears of growing unemployment but this has not happened and, across the UK, employment rates are at their highest ever levels with plenty of job opportunities available. Unemployment, whilst having risen during the pandemic, remains relatively low and the overall economic recovery looks strong for the year ahead.
Inflation is increasing and we are likely to see the Bank of England start to increase interest rates in the months ahead but we anticipate this to be very measured so as not to hamper economic recovery. For those looking to borrow by way of a mortgage, there are still plenty of very low fixed rate schemes from which to choose.
The slow-down of housing supply means that prices are likely to stay robust although we do not anticipate increases as we have seen in the last period.
For those looking to move and concerned about being able to find a property to buy, key is being in the strongest position to proceed. Many properties are now being sold on an "off market" basis where we match people and property without the property being openly marketed. Buyers who need to sell a property in order to buy are able to put themselves in a stronger buying position and sellers gain from knowing that they have secured a strong purchaser in a good position to proceed.
Of course, everyone's individual circumstances are different and we pride ourselves on our knowledge, expertise and experience and in ensuring we do the best for our clients and customers by tailoring our approach to meet their needs.
Our expectation for the year ahead is of a positive market, without the fraught deadlines of the stamp duty holiday and where transactional volumes are steady throughout the year. The rental market will likewise remain strong with well-presented and well managed properties being highly sought after.
If you are thinking of selling or buying, letting or renting either now or in the near future, we would welcome talking with you, answering any questions you may have and helping you make the move you make successfully.
Finally, we would like to take this opportunity to wish you a Merry Xmas and a Happy, Healthy and successful New Year.
Yours
Darren Murphy