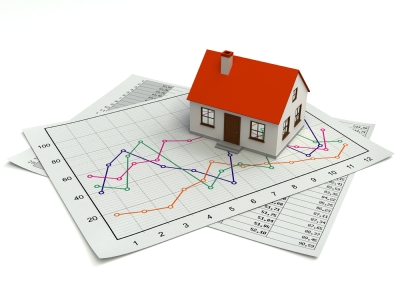 We look forward to 2022 and a year of less extremes and steadier markets going forward.
The press are, as always at this time of year, full of predictions for the property market and the main property portals are no exception to raising their heads above the speculative parapet.
Rightmove predict an overall increase in house prices across the UK of around 5%.
Zoopla make a prediction of a 3% increase.
Boomin were more circumspect but still suggest a small increase in property values but rightly make the point that the overall UK position is made up of lots of individual markets across the country all of which have their own factors and operate at "different speeds"
OnTheMarket at the time of writing, had made no public announcement but their most recent "sentiment" index (November) showed sellers and buyers remained very confident of selling or buying over the coming months.
UK house prices rose strongly throughout this year, increasing by 5.6% in the first six months and driven by elevated levels of demand. It's expected that by the end of the year, the UK will see prices rise by a total of 9.0%. Rates of increase were however variable by region with London generally seeing the lowest rates of increase across the UK.
Savills believe that while transactions and thus price growth will continue into 2022, it'll be tempered by the exceptional growth we've seen this year – especially if interest rates start to rise sooner than expected.
This will lead to a 'soft landing' rather than a dramatic price correction over a short period of time.
Demand from buyers for UK property continues to rise while supply has, since the end of the stamp duty holiday, hit an all-time low.
Sales agreed year-on-year has risen by over 30% across the UK, while exchanges have also increased by 55% – a clear signpost of how quickly demand is outstripping supply.
According to TwentyCi, estate agent listings have decreased by 50% to normal levels, while 530 UK districts have housing stock levels below two-month targets.
Recent reports on 2021 have shown that renting was officially cheaper than buying in terms of monthly payments and the rental market continued to grow from strength to strength.
JLL expect that rental prices will grow by 9.5% by 2025, as the UK market continues to grow alongside increased demand.
This is following on from exceptional price rises in a number of UK regions, particularly the East Midlands, which saw 8% over the last year – the leading growth in the country.
With the UK economy faring better than expected in terms of unemployment and GDP growth, the UK property market forecast suggests that this rental growth is sustainable going forward.
It is easy to interpret data and trends to form an opinion that suits, they say that there are lies, damned lies and statistics but the simple truth is that demand will continue to outstrip supply which will keep prices steady or rising.
Economic recovery and confidence around coronavirus and employment are key, as are interest rates. It looks likely that, despite some bumps in the road in terms of coronavirus, economic recovery will remain strong and employment levels will also be high. Interest rates look set to rise but increases are likely to be small and spread out so as not to halt recovery.
Our prognosis is simple, if you want or need to move and can do so, then you should. Property values will largely hold or grow in line with inflation and, certainly in the owner occupier market, most people stay in a property for many years and so, over the lifetime of ownership, there will be periods where value rise or possibly fall and interest rates go up or down. History shows that over any reasonable period of time, values have grown and this looks likely to continue. The same is true of the rental market where rental values tend to move in line with demand.
One thing is for certain. We are here to help you whatever trends and activities are happening in the market and our experienced and professional team are well placed to advise and ensure that your moving plans are successful.
Yours
Darren Murphy