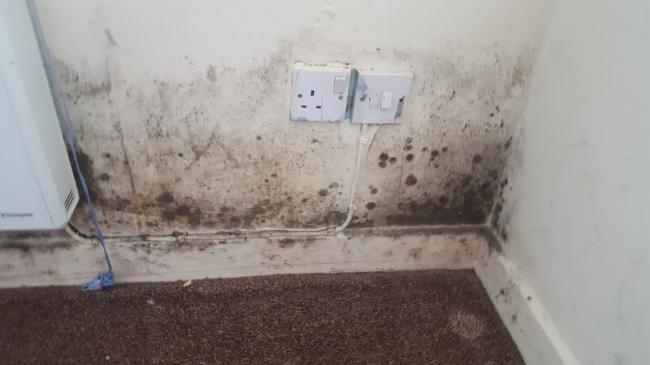 Landlords and letting agents must monitor properties more closely and combine regular inspections and proactive ventilation in addition to providing greater levels of education to tenants on the causes of damp and mould, according to inventory specialist, No Letting Go.
"Damp and mould growth is number one on the checklist for the Housing Health and Safety Rating System that is also part of the Fitness for Human Habitation Bill"
While the problems caused by serious damp and mould in UK homes are nothing new, they have been brought back under the spotlight in recent months due to the inquest into the tragic death of two-year-old Awaab Ishak in December 2020.
A long-running problem for UK housing
The government has since pledged to review landlord guidance on the health risks of damp and mould. Housing minister Michael Gove added that in the private rental sector, as part of wider rental reforms, this will include time limits on investigating hazards and a new ombudsman.
Nick Lyons, CEO of No Letting Go, comments: "Although recent headlines have focused on the social housing sector, dangerous damp and mould has long been a problem in private rentals too.
"Damp and mould growth is number one on the checklist for the Housing Health and Safety Rating System that is also part of the Fitness for Human Habitation Bill."
Tenants play a key role in reducing mould growth
Research suggests that the average family produces 20 pints of moisture a day. As a result, day-to-day living can cause mould growth when spores germinate on contact with surfaces that are damp through condensation.
No Letting Go has a range of tips for reducing moisture that it frequently circulates to tenants. These include opening trickle vents in double-glazed windows, keeping kitchen and bathroom doors shut, and using extractor fans.
Lyons says: "These actions may seem straightforward, but it's important for landlords and letting agents to remind tenants of their responsibilities.
"Reducing the opportunities for mould to grow is crucial in preventing future health problems for tenants while also maintaining landlords' properties."
Some of the other steps landlords and agents can encourage tenants to take are:
· Making sure the heating isn't on for short periods of time (one hour or less) as this can make moisture problems worse.
· Putting furniture up against inside walls without overfilling wardrobes, cupboards and chests of drawers.
· Opening windows wide for short periods of time (30-60 minutes), making sure not to over-ventilate or the property will lose heat.
Property inspections are vital in the fight against mould
Mid-term property inspections allow landlords and letting agents to identify signs of mould growth.
It's also vital that indications of poor ventilation, damp or mould are recorded in a comprehensive, independent inventory and during check-out at the end of a tenancy.
Lyons adds: "Most instances of damp and mould can be fixed if they're spotted early. If they're left to get worse over time, they could become dangerous for tenants and costly to fix for landlords."
During inspections, landlords and letting agents should look out for small black spots on walls, windows and other surfaces. Meanwhile air pockets between furniture and external walls, and behind heavy curtains, can lead to condensation problems due to a lack of warm air circulation.
Landlords and letting agents who keep an open dialogue with tenants and act quickly when issues are reported can also reduce the chances of serious problems later down the line.
Lyons concludes: "Although damp and mould can be more prevalent in the winter, it's important to note that condensation can occur at any time of the year.
"Tenants should therefore continue to follow the same moisture-reducing steps during spring, summer and autumn."