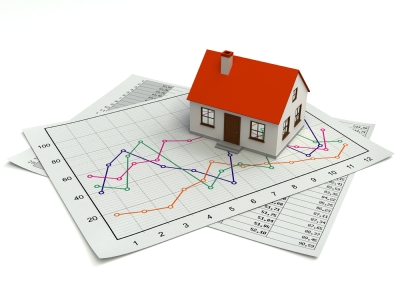 It seems like only yesterday that we were taking down the Christmas decorations but, as I write, we find ourselves nearly 10% of the way into 2022 with the days slowly getting longer and the first signs of spring emerging as the snowdrops, crocuses and other flowers breaking through.
The property market did not really go into a winter hibernation and activity has continued in 2022 where it left off in 2021.
Demand for property, both to buy and to rent, remains high and there are some encouraging signs that the shortage of stock experienced after the end of the stamp duty holiday last autumn is easing a little as people decide to get on with their lives.
The relaxation of covid restrictions is positive and, despite a continuing need for caution, is also seeing life return a little more to normal.
Economically, the business recovery is strong and the stock market has recovered to pre-pandemic levels. The feared increases in unemployment after the end of the furlough scheme, have not really happened and job vacancies are at record levels.
On the negative front, inflation is at its highest level for thirty years at a little over 5% and this looks set to continue for the months ahead, particularly as there will be significant increases in fuel costs from the spring. This is impacting on the amount of money in people's pockets and putting pressure on wages.
The Bank of England recently made a small upward move in interest rates and it is likely that we will see more increases in the coming months. This will start to affect the cost of borrowing but will be welcomed by savers.
The question of whether this is a good time to move gets asked quite often and I feel the answer is simply: "If you want or need to move and can afford to do so, do so"
The property market ebbs and flows over time but historically has seen prices rise inexorably and I see no reason for this to change. Demand exceeds supply and, whilst there may be short term fluctuations and regional differences, there is nothing to suggest that the market is going to go into "retreat"
Those looking to buy a property to live in are buying a home. This is much more than just bricks and mortar. Whilst no-one wants to see their "investment" falter or go down in value, the cost and time to get into and out of the market and the reasons why people buy are not "short term" and it should not be looked at that way.
Investors may focus more on "calling the top or bottom" of the market but there are very few (other than self-proclaimed) "experts" and certainly, I would suggest, none, for example, that called covid 19, its effects on the world and the very positive actions by the UK Government to retain jobs and boost the market during its most challenging months.
With many years of experience, the team and myself have seen markets change and we have always ensured that we proactively approach each changing scenario to ensure the best outcomes for our clients and customers.
Taking professional advice is key to make sure that your decision making is the best it can be. Often, if financing a transaction, the right advice can save many thousands of pounds over the lifetime of property ownership for example.
Landlords may have seen yields reduce a little in recent years and certainly the need to present well maintained and legislatively compliant and safe accommodation has, quite rightly, never been higher. Well planned maintenance programmes and well managed property is however attracting demand from quality tenants who will be prepared to both pay the best achievable rent and look after the property well. The capital value of the property will also be maximised with this approach and most landlords have enjoyed both sensible yields and good capital growth in recent years.
As always, the team and myself are here to assist with your plans.
Yours
Darren Murphy